Irrespective of the colour of the skin, it's going to look gorgeous if it is glowing, and has no dark spots, or blemishes. We are exposed to several expensive cosmetic products, which is available in the market that promises to give glowing skin. You may be tempted to buy those products, but do they really change much? Is it really essential to spend butt load of money on creams and spa when you can easily improve skin glow and skin tone easily at home? Excess application of chemical based cosmetic products may sometime harm your skin. But thankfully, there are few home remedies to get glowing skin easily, and that's what we are going to discuss in today's post.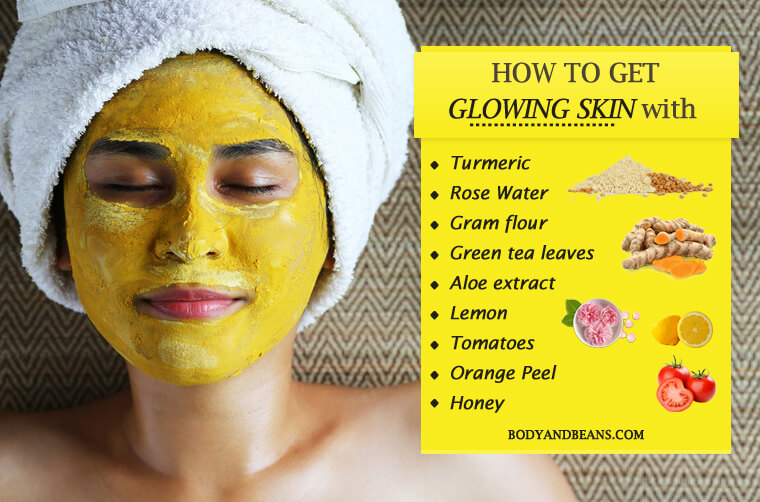 Our skin is the most vulnerable sensory organ because it is exposed to all kind of pollution, cold, heat and rays. Skin also has a crucial role in protecting our body from the external substances. The skin has to bear sweat, heat, cold, and all other things. It being sensitive, it can get damaged and thus lose the glow and tone.
If you don't want to loose the glow of your skin or want to improve the tone, you ought to act fast and act now.
Your skin is exposed to the sun and pollution nearly every day. The skin has to face the scorching heat of the sun, the emissions of the traffic, the daily stress, and many other types of torture. It is evident that your skin will get damaged and look dull if you do not take proper care of it. And taking care of skin does not mean frequent visit to the spa or beauty parlour. You can use all natural remedies to get glowing skin at home, without using chemical based cosmetics.
Wondering how? That's what we are discussing below.
Surprising home remedies to get glowing skin at home
To get a glowing skin tone, you need a few basic ingredients, and most likely, you may already have all the ingredients in your kitchen. These home remedies are simple, and can easily be applied because all that you need is love for your skin, a few basic ingredients and some time for application. And i am sure it is going to be worth the time and effort.
Listed below are some of the most effective home remedies to get healthy and glowing skin easily at home;
Turmeric
Turmeric or haldi is the object that comes to our mind first. Haldi has curcumin, the most important component of the skin in summer especially. Turmeric is used in many beauty and cosmetic products, because it's really good for your kin. We're going to use turmeric in our first remedy.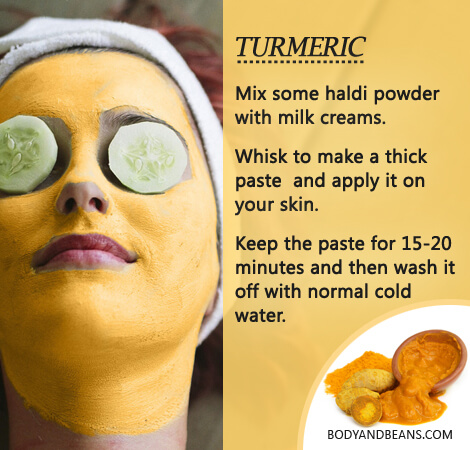 Mix some haldi powder with milk creams. Whisk to make a thick paste  and apply it on your skin. Keep the paste for 15-20 minutes and then wash it off with normal cold water. The dark spots and blemishes will go after a few days and all that you get is healthy and glowing skin.
Rose water
The simplest way to maintain nice skin tone is by applying rose water. Take a cotton ball and apply some rose water. Dab the cotton on the face, neck and other affected area.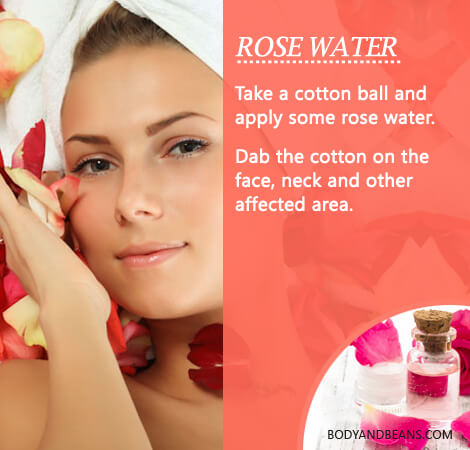 There is no need to wash off the rose water. The skin will soak it and repair the skin from inside. This remedy is seriously helpful in getting healthy and glowing skin.
Gram flour
The gram flour paste or face pack is exceptionally good if you have oily skin. Mix gram flour with rose water and sandalwood powder, add some skimmed milk and make a thick paste.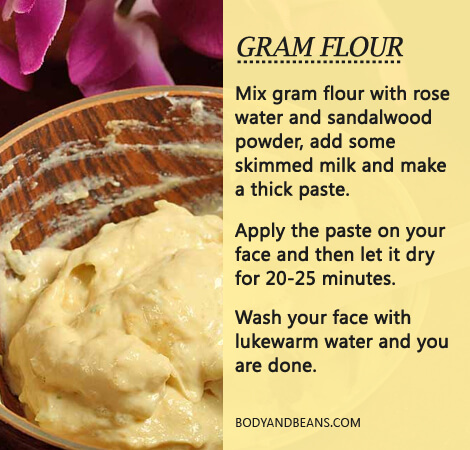 Apply the paste on your face and then let it dry for 20-25 minutes. Wash your face with lukewarm water and you are done.
Green tea leaves
Drinking green tea is good for your overall health and also the skin. But, the green tea leaves that is left in the tea bag is an important remedy for all the skin problems.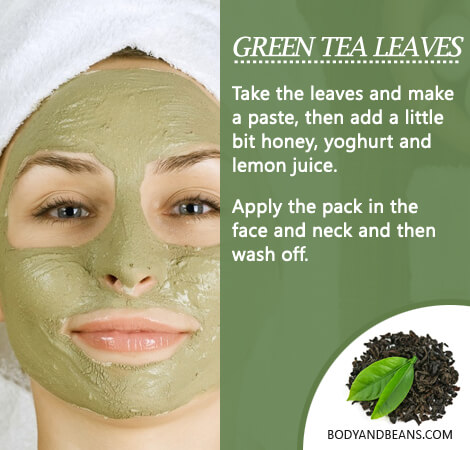 Take the leaves and make a paste, then add a little bit honey, yoghurt and lemon juice. Apply the pack in the face and neck and then wash off.
Aloe extract
The aloe leaves are one of the most magical herbs in terms of skin care. You will find many creams which say that they are rich in aloe vera extract. Aloe vera can be just magical for skin and it has many other benefits as well.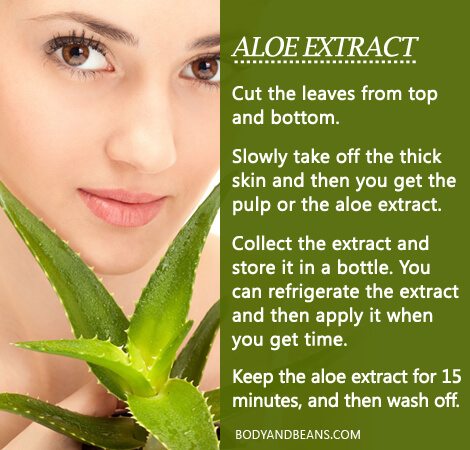 Cut the leaves from top and bottom. Slowly take off the thick skin and then you get the pulp or the aloe extract. Collect the extract and store it in a bottle. You can refrigerate the extract and then apply it when you get time. Keep the aloe extract for 15 minutes, and then wash off. Your skin will feel soft and glowing instantly.
Lemon
Lemon is natural bleaching agent, and it will remove the dead skin cells and will make the skin glowing. It is better to avoid sunlight after applying lemon juice. Cut the lemon in two halves, take one half and apply some salt on the lemon.
The lemon with salt will act as a natural scrubber and it will remove all the impurities and oil from your skin. Scrub it gently on your face, neck, hands, and elbows. Keep it for 10 – 12 minutes maximum and then wash your face with cold water to get glowing skin.
Tomatoes
Tomatoes are bleaching agents as well, just like the lemons. They can enter the pores of your skin, remove the dirt and oil, and thus bring a glow to your skin.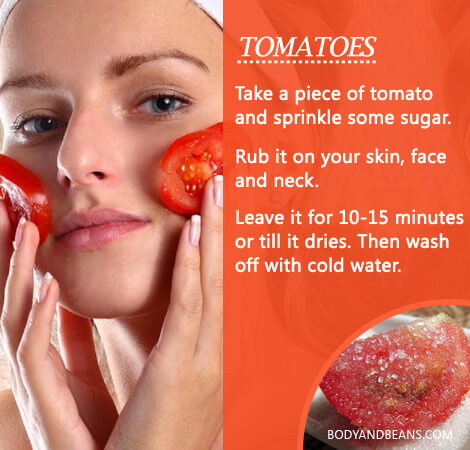 Take a piece of tomato and sprinkle some sugar. The sugar granules work as scrub, and give the nutrition to the skin. The tomato slice along with sugar is a cleanser, rub it on your skin, face and neck. Leave it for 10-15 minutes or till it dries. Then wash off with cold water. The tomato pulp and the sugar together will help you get glowing skin.
Orange peel
Orange peel is often thrown in dustbins because you think they are useless. But they are not. Make a thick paste of orange peel, you can add a teaspoon of water if you feel that the peel is dry.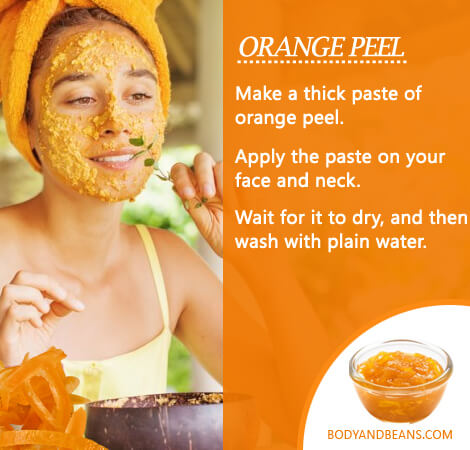 Apply the paste on your face and neck. Wait for it to dry, and then wash with plain water to get healthy and glowing skin.
Honey
Applying raw honey on the skin can be beneficial in getting healthy and glowing skin. Take a tablespoon of honey, and apply it directly on your skin.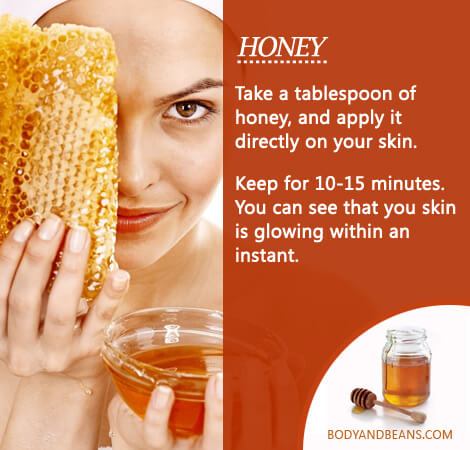 Keep for 10-15 minutes. You can see that you skin is glowing within an instant.
Healthy diet can help you get glowing skin too
For glowing skin tone, only applying face pack is not enough. You have to have proper diet so that the skin is repaired from within. Keep the diet simple and healthy so that your skin glows. Let us look at some of the dietary tips.
Drink 6-7 liters of water daily. Water is the strongest detoxifying agent.
Include lots of fresh seasonal fruits and vegetables in your daily diet.
Do not deep fry the vegetables as that will destroy all the nutrition.
If you are making fruit juice at home, do not add extra sugar as excess sugar will harm your health.
Junk foods and oily foods will lead to high levels of toxins in your body, too much toxins can destroy your skin tone.
Drink green tea daily for best results.
In a glass of lukewarm water, mix one tablespoon of honey and one tablespoon of lemon juice. Stir well, and drink it in empty stomach.
Fruits like banana, papaya, apples are exceptionally good for your skin.
How to prevent common skin damage?
Never leave your make up overnight.
Apply sunscreen whenever you are going out.
Use umbrella and sunglass every time you face the sun. This will help you prevent pigmentation and dark circles.
Clean you face with rose water daily before going to bed.
Hydrate your skin before bed, you can apply night creams as well.
Go for skin massage once a month to retain the tightness of the skin.
Wash your face immediately after coming home. Do not let the pollution sit on your skin for long. The longer it stays, the more harmful it is.
Prefer natural products over the cosmetic ones.
Over to you
Your skin is most prone to getting damaged because it is exposed to the outer atmosphere. You do not have to spend huge sum of money to make your skin look good. The fresh fruits, fruit extracts, natural home remedies are easiest to grab.  We have already discussed about some of the home remedies that you can use to get healthy and glowing skin, easily at home.
Try some of these remedies to get nice and glowing skin.
How do you take care of your skin? Share your home remedies!