Sadness is not an illness,  it's just another emotion like happiness and excitement. But like happiness, sadness could last longer and lead to many other health issues. According to this report, sadness lasts 240 times longer than other emotions. If you experiencing sadness or loneliness, then you got to take control of your emotions, and overcome sadness as quickly as you can. One can easily overcome sadness and loneliness, and it is not that difficult. And today in this post, we are going to discuss about sadness and loneliness and how to overcome sadness, loneliness and state of depression easily.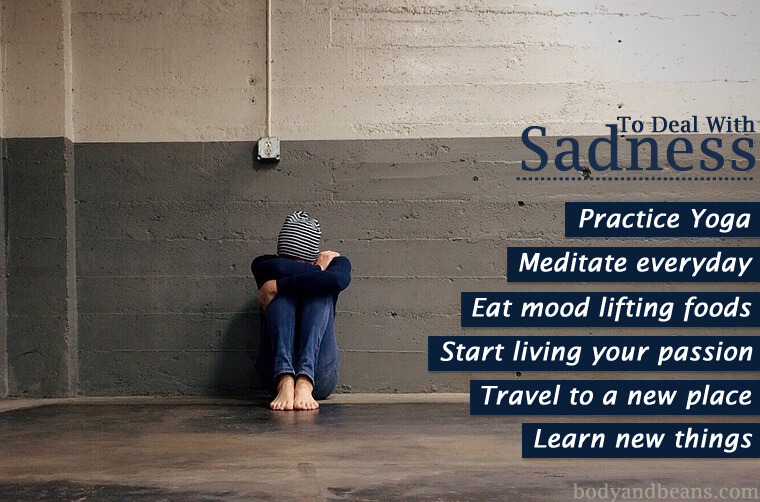 There can be many reasons behind one's sadness – it could be a breakup, loss of a loved one, or stress at work or something else. Sometime we get bored doing same work day after day, and feel, as if the life is confined in a circle, and there is no escape from it.
And there is nothing wrong in it. Did you know that, more than 60% of the world population is caught in the grip of sadness, monotony and depression? You heard that right. But thankfully, it's not that difficult to overcome the situation, especially when you want to get rid of such negative emotions.
But before moving on to how to overcome sadness, it is important to know the symptoms of the problem. To cure and eradicate any problem, the basis is to understand it properly.
And here are the most common symptoms:
You feel tired throughout the day.
You feel more sleepy and hungry than the normal limits.
You lose interest in other activities like travelling and painting.
You think that your life is going nowhere; you are caught in the household chores.
You either lose weight or gain weight.
You may suffer from insomnia and have problem falling asleep.
You tend to avoid going to workplace, and even if you do, you fail to concentrate.
You find excuses to avoid invitations, and also avoid inviting people in your home.
You have hair fall and dark circle or eye bags under your eyes.
You may find some added skin problems like acne and skin pigmentation.
Suicidal thoughts often haunt you silently.
These are the most common symptoms that you face in case you are suffering from monotony, sadness or depression. People, irrespective of their nature, they may be extrovert, introvert or ambivert, they may fall in to trap of these negative emotions. But, do not worry; there are ways by which you can overcome sadness and loneliness.
Proven ways to overcome sadness and loneliness
Sadness and monotony can wreak havoc in your perfect peaceful life, but before it does, you can take the matter in your hand and overcome it.
It all starts somewhere, but before it's late, you should take control of your life and deal with it. Here are some of the proven ways to help you come out of the state of sadness;
Add something NEW to your life
The main reason behind depression and sadness is following a routine each and every day. You are waking up in the morning, getting ready for the office, doing the household chores, returning home at night, having dinner and sleeping. In all these routine tasks, where is the excitement?
You can add some excitement in your life by adding something NEW. It can be a new dress, new shoes, new phone, new gadgets, new book, or it can be a new haircut too. Make it a point that you are including something NEW every week.
Learn new things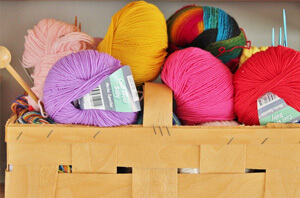 Learning new things will engage your mind in something constructive and positive. There are many online courses available, you can enroll in them. There are online tutorials too to learn new language, new instruments, new handicrafts etc.
You can make DIY things like paper lanterns and other home décor items. If you channelize your mind to something constructive then the negative emotions will vanish gradually. By keeping yourself involved in learning something new can help you to overcome.
Re-start with a new routine
If you are starting your day in a same way each day, then it is high time to gear up some change. If you are just waking up, brushing your teeth and ending the morning rituals, then you can add some more to it.
Wake up 30 minutes before your regular time, and then do some yoga and free hand exercises. Yoga can heal your mind and body, and also make your mind calm. If you wish, then you can go for a morning walk or evening walk. Walking helps you in many ways, like burning extra fat, increasing metabolism, improving the mental conditions etc.
Travel to new places
It is not possible that you have been to every places of the world, ok leave world, even in your city. Have you been to the latest Oxford book store in your city, or the new café, or the new restaurants? Go there, the place is new and you will enjoy the place.
You can plan for a short quick trip to nearby places and enjoy. You can travel solo too, you can go for forest camping, trekking etc. Explore new lands, new cultures, new people, and this is how you can add value to your life experiences.
By traveling and exploring new places, you will get the opportunity to make new friends, meet different types of people, and enjoy the nature. It's certainly going to lift your mood and help you to overcome sadness and loneliness.
Live your passion
Finding new passion means you are avoiding those negative emotions to haunt your mind and concentrating on something positive that you will give you satisfaction and fulfillment.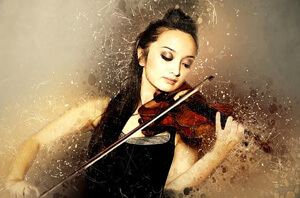 For example, you can find your interest in cooking or playing an instrument like guitar. These kinds of activities require skills, involvement and dedication. And once you start enjoying it, you will start enjoying.
One of my aunts was going through such phase; she took up baking as her passion. Now she excels in the field, and is an expert in baking designer cakes, she has even started her own business and doing quite well in it.
Decorate your home in bright colours
The bright colours like orange, red, yellow, pink, magenta are all the happy colours and they will give you a sense of happiness too if you decorate and paint your home with these colours. The floral patterns in curtains, sofa cushions, pillows, colourful carpets, can lift your mood instantly.
Keep green potted plants in your rooms, flower vase, fish bowl or aquarium and your will see that your same old home will look new and vibrant. Home is the place where you spend your life, so that home must be cheerful and this will add to your mood.
Foods to avoid depression and monotony
Eating is a pleasurable activity, the foods get digested and the glucose will be mixed with the blood stream. This will trigger the happy hormones the serotonin and melatonin, thus lifting your mood instantly.
Here are some of the most exciting foods that will lift your mood and help you to overcome sadness and depression. Include these foods in your diet and you are certainly going to feel better.
Chocolates
You can obviously have some dark yummy chocolates to lift your mood instantly. The chocolates play a great role in lifting your mood.
Fatty fish
Omega 3 fatty acids are beneficial for your health in a number of ways, increasing your metabolism and improving concentration, and the other one is also lifting your mood and making you feel better when you are undergoing the monotonous phase of life.
Berries and grapes
These sweet fruits can make you feel good and confidence, add them to your daily breakfasts.
Green vegetables
The green vegetables like spinach, broccoli, cabbage, collards are good for your health as a whole, and they can cure the depression as well. So, eating them is a win-win situation.
Extra activities to overcome sadness and monotony
Activities keep your brain occupied and it certainly helps. Here are some of the other activities worth doing, if you want to overcome sadness easily.
Yoga, morning walks and free hand exercise is a must every morning.
Cut off caffeine and drink more water and green tea.
On the weekends do not sit back home, instead make some movie and brunch plans with friends or colleagues.
Dedicate an hour for listening your favourite songs.
Do not forget to read your favourite romantic novel at night, in my case Jeffry Archer does the trick.
Laugh a lot, and talk to all.
Play with kids, and I do not mean the video games. Go for some outdoor games like soccer or badminton.
Eat the food that you like the most, avoid the packaged readymade oily foods, instead make something at home. You can invent some new recipes of your own too.
Make sure you have your dinner with your whole family. If you are living separately, then call your family daily and talk your heart out. You can do video chatting too.
Spend some money for a noble cause, like donating. This will make you feel good about yourself. The amount can be very less, if it is just a 100 rupees per month, do that.
Over to you
Sadness is just an emotion like happiness. But unfortunately, such negative emotions last way longer than the positive emotions like happiness. And continuously feeling sad and alone, can lead to several health issues. Here are a few things one can do to overcome sadness and other negative emotions;
Add new activities in your life
Travel to a new places
Learn new things
Re-start with a new routine
Live your passion
Make your surrounding light
Eat foods that are good for your mood
Take up exercise and meditation
Instead of getting addicted to anti-depressant pills, you can try some these tricks to overcome sadness and monotony.
It's the right time to take control of your life and live a happy and healthy life.
To your happiness!